New Office. New Center. Next Chapter.
It's Official.
The Fresno Regional Foundation has moved across the plaza to its new ground-floor office at the Fig Garden Financial Center — centrally located just north of the corner of Shaw and Palm avenues. We look forward to serving you in our new space.
Our new address
5260 N. Palm Ave., Suite 122,
Fresno CA 93704
New direct lines for staff
The main phone number remains the same: (559) 226-5600.
Same fax, as well: (559) 230-2078.
Staff direct lines will change. Click for directory
Here's a preview
This freshly refurbished space offers:
Fresno Regional Foundation Weekly Updates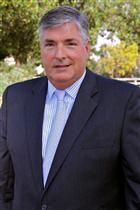 Investing in the next generation is still one of the best investments we can make
News and Updates
RFP for investment consultant (244 KB)
FRF posts RFP for investment consultant. As part of its due diligence, the foundation is seeking proposals to review regarding consulting services for its portfolio management.