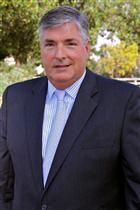 A Message from the President and CEO:
It remains a great privilege to work with you to expand your philanthropic investments in our region. With this letter, I am including several announcements about the Foundation, its evolving programs and engagement with donors.
We are moving! New offices & the Center for Community
FRF has signed a lease for new office space, close by in the same complex but with additional space for both staff offices and for a new Center for Community, dedicated space for community and nonprofit groups to host meetings, for trainings and workshops and for classes and lecture series for local leaders – staff, board and volunteers. Located across the fountain courtyard from our current offices at the Fig Garden Financial Center, located at 5260 N. Palm Avenue, Suite 122, these new offices will provide for additional FRF staff and meeting space to support our work. Scheduled move time will be early July – stay tuned for details.
New Donor Engagement Series Launched
FRF has launched a series of monthly donor engagement lunches, to provide our donors with information about grantmaking strategies, effectiveness tools and community research. Linked in part to our grantmaking priorities for 2015, we believe we can help donors connect to best practices and research, new tools and to other donors interested in the same topics. Attached is a schedule of events for 2015.
Open Investment Committee Meeting – May 13th
The core of FRF's stewardship of donor contributions is investing funds for the long term. In order to share more fully in how we fulfill that responsibility, please join us on May 13th for an "open" meeting and a chance to answer any questions about our portfolio, our strategies and our investment performance. Representatives from SEI, FRF's investment management firm, will be there. Lunch will be provided. For more details, or to confirm your RSVP, please contact Katie Gallo at katie@fresnoregfoundation.org or extension x 111.
New Donor Stewardship Team
Charise Hansen from our staff has been selected to coordinate our donor stewardship efforts, and will be the designated primary contact for all donor advised fund questions. She has been working over the past several years with advisors on their grantmaking and this is a natural step forward in coordinating our overall donor stewardship efforts. Charise will be available to ensure that grant recommendations are processed correctly, with due diligence followed, and to make sure that approved grants are distributed to the agencies following the board's approval. Our goal is to ensure a timely turnaround of requests and that donors have the information necessary to move their recommendations forward. Her email is charise@fresnoregfoundation.org and her direct extension is x108. She is looking forward to helping our donors achieve their goals.
FRF team is expanding
Marty Murphy joined FRF as the executive assistant to the CEO in March; her direct extension is x114. New staff positions in fund development and marketing/communications are being designed, with the hope that new team members will join our team over the summer. We are in the midst of several discussions with partners about placing interns with FRF on a regular basis. Please let us know if you have any outstanding nonprofit leaders you think we should consider as we expand and deepen the FRF team, as we move to build a more effective community foundation in the coming months.
CEO Rollout goes regional
After two successful events in March here in Fresno, and a special session for estate attorneys, financial advisors and intermediaries, the introduction of the new CEO is going regional. Dates are scheduled for Tulare, Merced and Madera County over the next several months, with a chance for local community leaders to ask the new CEO questions about the Foundation's programs, priorities and new initiatives and to engage with donors, community leaders and advisors in these three counties more deeply. Watch out for an invitation with details.
FRF research expands to include studying the impact of the drought
Thanks to support from The California Endowment, FRF is engaged in a study this spring on the impact of the drought on local nonprofits throughout the Valley – from Merced to Kern counties, with a report scheduled to be released at the end of the summer highlighting ways that donors can help local agencies address increases in demand for services in light of the drought's devastating impact on communities, businesses and individuals.
We remain optimistic about the potential for community philanthropy to make a difference across the San Joaquin Valley, and for the many ways that donors will work together to develop new opportunities to shape a better future. Let us know how we can help you be more effective in your philanthropy, and in investing in a better future for this Valley. It remains a privilege to be a partner in this good work.
With best wishes,
Hugh J. Ralston
President and CEO